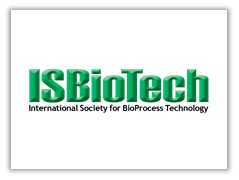 March 4-6, 2019
Hilton Norfolk The Main
Norfolk, Virginia
Let's connect at International Society for BioProcess Technology! Click here to register.
Join us at booth #16 to see the new HarvestLine Bottle Liners. It is advanced labware optimizing processes by harvesting high-quality samples in fewer steps. While you are at the booth, be sure to learn how the Optima AUC analytical ultracentrifuge helps provide critical sample data, such as shape, mass, heterogeneity, aggregation, association, purity, and much more.
Don't forget to stop by our poster exhibit to see A Prototype CtyoFLEX for High-Sensitivity, Multiparametric Nanoparticle Analysis by George Brittain, Yong Chen, and Sergei Gulnik, all from Beckman Coulter Life Sciences, Miami, Florida.
Want to learn more? Watch this detailed video on analytical ultracentrifugation featuring the Optima AUC by Beckman Coulter Life Sciences.